We have been on the market since 1989
For over 25 years we have been developing our structure, our efficiency and the machine park. We have been nurturing the love and passion for sweets we make.
We are proud of our achievements
From a small family business towards a modern company equipped with latest world technology, employing over 50 people, exporting products onto all European markets.
The success is made by people
Our qualified team makes an effort to ensure the unique flavour and the outstanding look of the sweets we make. Our handmade lollipops and hard sweets show the experience and the commitment of our confectioners.
Sweet business
Our offer comprises around 20 different kinds of products. These are mainly lollipops of various shapes and flavours, hard sweets and Christmas candy sticks. We stand out for the excellent quality and flavour. We value the final customers of our sweets, who are mainly children. That is why the lollipops and other sweets produced by Karmel-Candy are made only with natural ingredients and they are free of any preservatives.
What we do
Never ending pleasure
Products
We create with passion
Our Policy
Tradition and innovation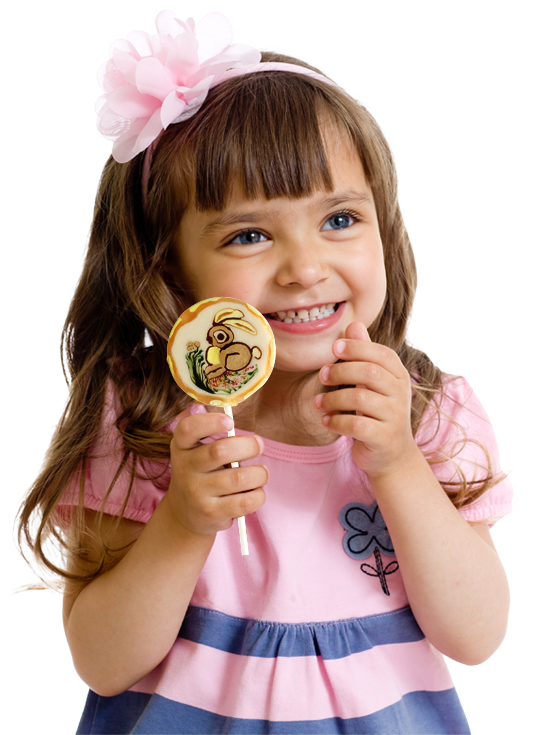 Production
Our company's policy is oriented towards continuous development. We constantly look for new solutions and tools in order to satisfy the most demanding clients. Continuous modernization of our machine park, implementing new production technologies and constant work on the flavour all lead to improving the quality of our confectionery.
Apart from the artistic handmade method we own modern production and packaging lines for the "Kojak " lollipops, which only a few companies in Poland can take pride in. We have a production line for the heart-shaped lollipops and the hard sweets. We also have lines for lollipops packaging and for wrapping sweets. Continuous investments in the latest solutions make us competitive on both domestic and foreign market. We have our own fleet and we deliver our products across the country.
Trade Fairs
Our company takes part in numerous trade fairs, shows and events, both home and abroad. Our regular events include, for example, the biggest trade fair for sweets ISM, Cologne (Germany), International Food Fair SALIMA, Brno (Czech Republic), POLEXPORT, Kaunas (Lithuania) and many others.
We have the Integrated Management System ISO 9001:2008, HACCP and IFS Food. They certify our aspiration for the top quality. Our experience and a strong position, as well as the active promotion, make us a reliable and trustworthy partner in business. We look forward to doing business with you.